Our farm is nestled at the base of limestone ridge on beautiful St. Joseph Island. We are the second generation on this piece of land and are raising our 5 children to care and manage this land with future generations in mind.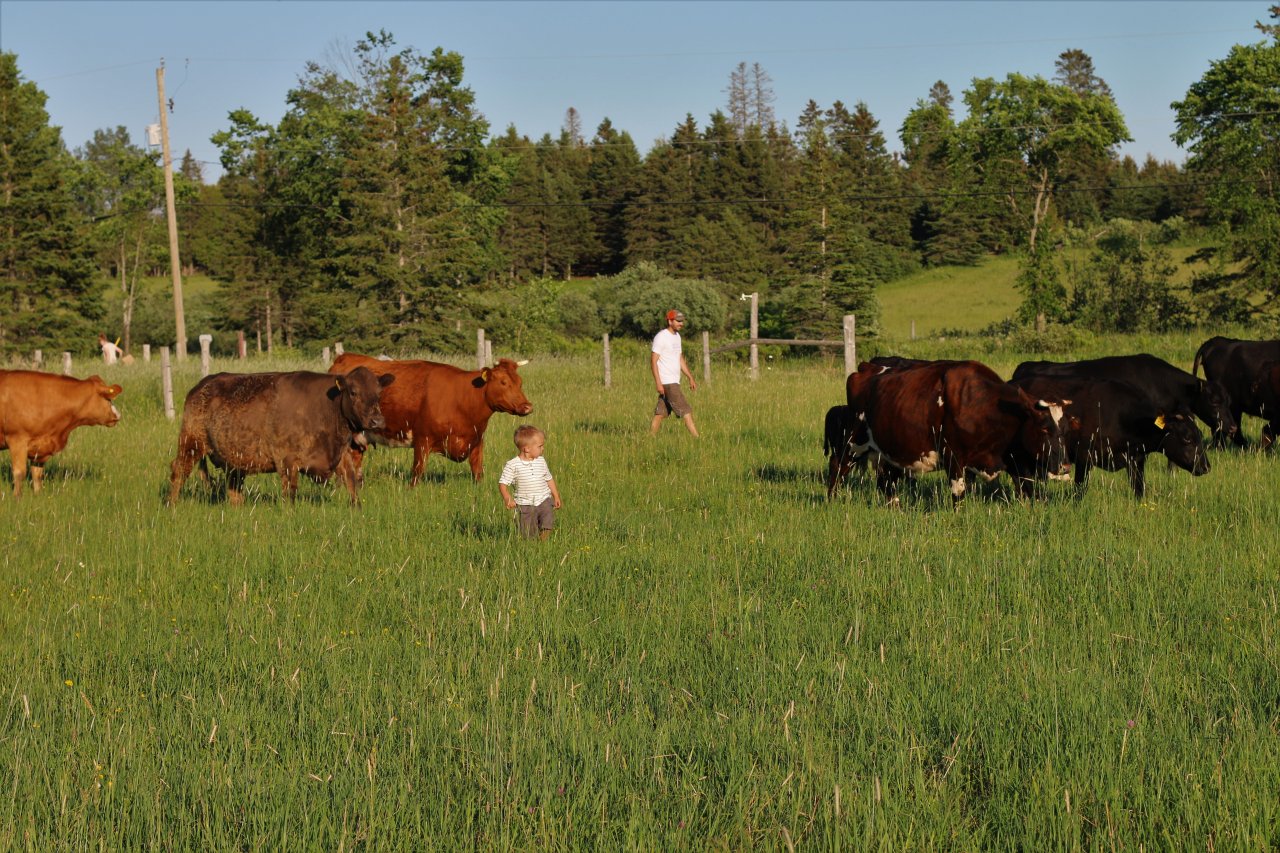 Growing up on this farm, Alex developed a love for the land.  Watching the fields on this farm and land surrounding the farm beginning to grow up and become woodland has created a passion for returning it to what it once was. Field work is Alex's passion.  Creating beautiful seed beds, watching seeds grow into healthy crops, and turning those crops into quality forages fill his cup.
---
Helen grew up not too far on a farm in Echo Bay. A 4th generation farmer, she grew up with a variety of livestock.  She showed sheep and cattle at local fairs and even competed against Alex. Who was the better showman is up for debate.   Helen's passion on the farm is the day to day care and management of the livestock.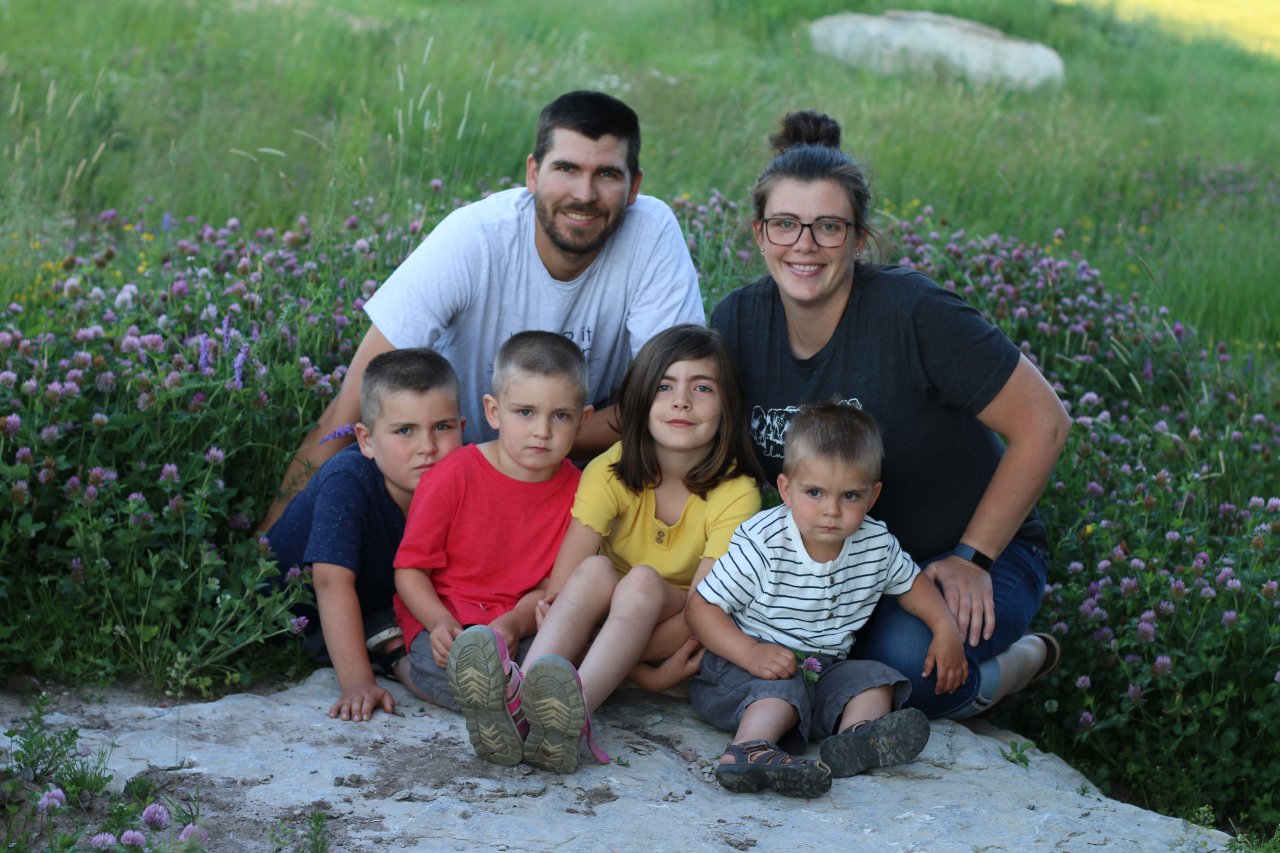 Alex and Helen were married in 2010 and shortly after began following their dreams of farming.  Taking over the farm Alex grew up on and expanding the operation adding cattle and goats.  After a series of events and some hard decisions they decided sheep were a better fit for the farm.  In 2018 the switch from goats to sheep was made.  Currently there are sheep, cattle, pigs, and chickens on the farm.  The farm also has a beautiful Maple bush where we make our delicious maple syrup every spring.
---
We believe taking care of the land and the animals in our care is not only beneficial to our current generation but also future generations.  Clean water, fertile soil, and healthy animals are of utmost importance.  We want to hand down this land in better condition than when we received it.  This is why we believe in—
—sustainable farming for generations.